A well-timed Indian Independence day made for a long weekend so we saw the opportunity to go and explore Gujarat. What I learned during my research in the lead of the trip is the following; desert, palaces, vegetarian, handicrafts(!), dry-state, (donkey) safari, ancient architecture... Now we only had three days so had to pick a few pointers. Quite a shocker that I really wanted to dig into the local handicrafts (read textiles and embroideries) and we got to combine the desert and ancient architecture with this carefully selected itinerary. Bhuj and Ahmedabad we were on our way.
We landed straight into Bhuj where we set out to visit the Rann of Kutch the next morning. This place is very appropriately also called the white desert. It is a far-reaching salt desert where we were happy to come across some camels that took us for a ride. Fun but uncomfortable for like the full 5 minutes and then that was that. Do note the amazing necklaces that they are wearing.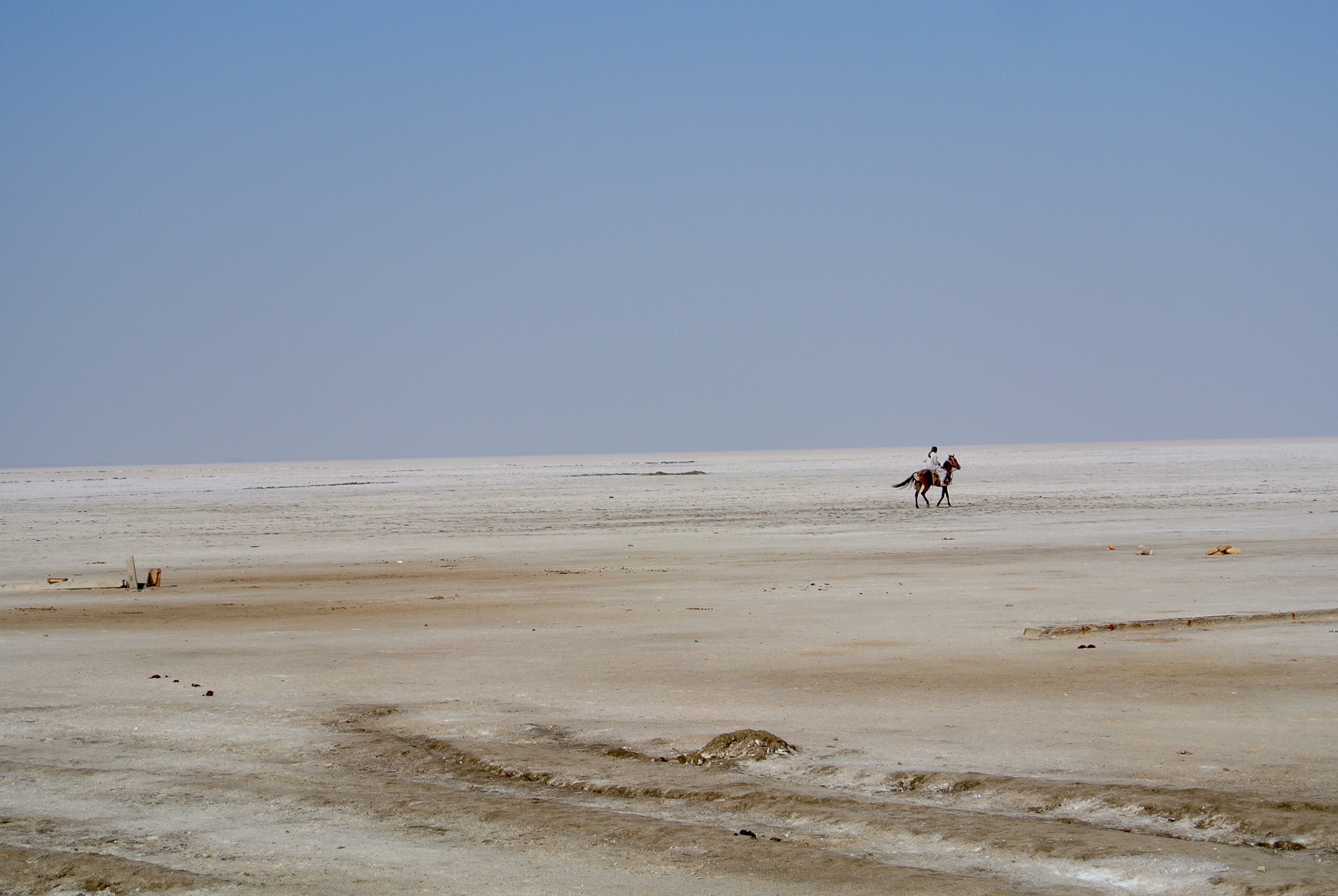 In the afternoon we had a long list of artisans and foundations to visit. My personal favourite was definitely the village of Ajrakhpur where we saw some traditional block printers at work. The production process of one of these naturally stamped and dyed fabrics counts 16 steps so go figure, it was some really impressive handiwork.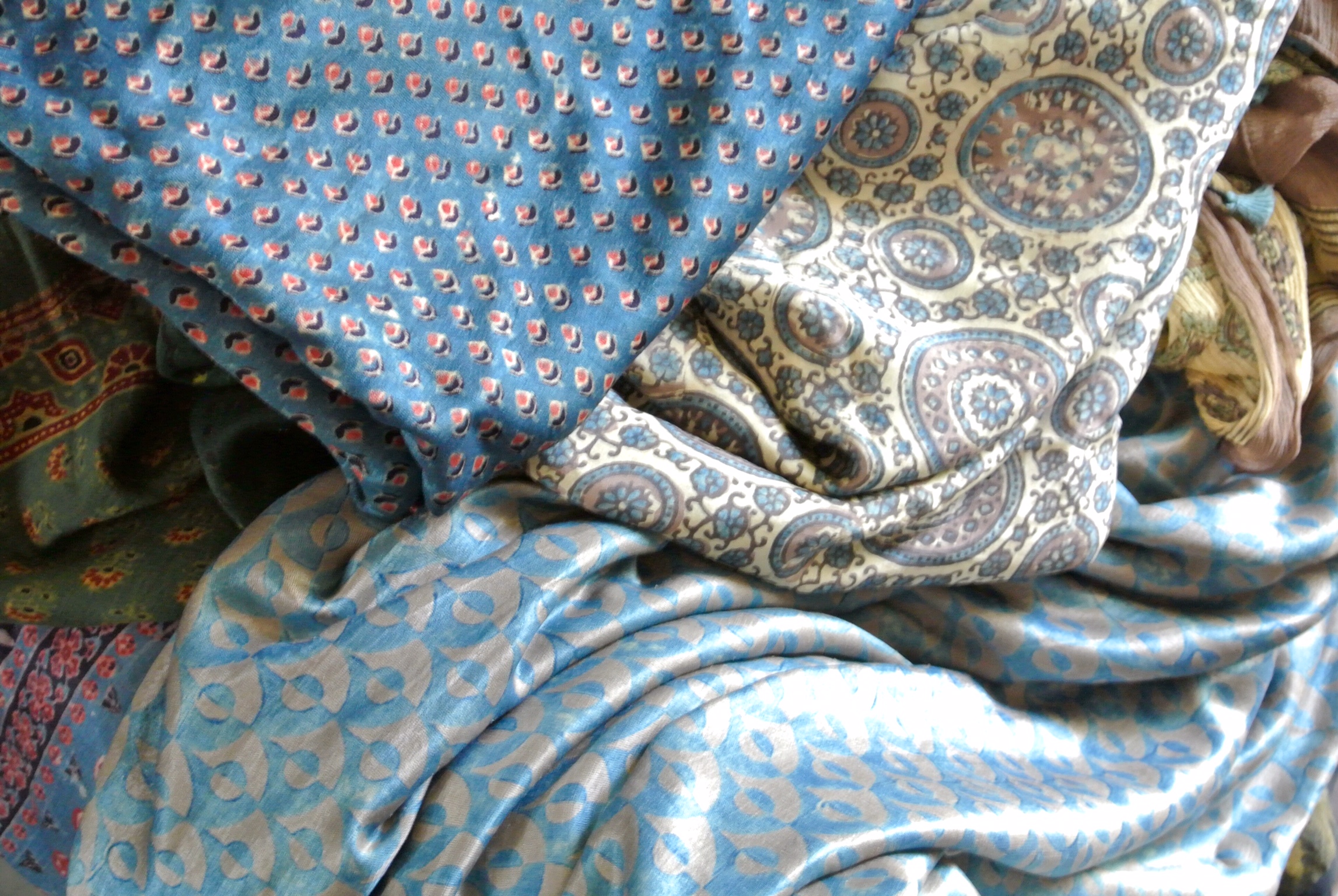 In the evening we were invited to go visit Mr. A.A. Wazir. According to my guide book he is "the most famous and respected textile expert in Kutch". He collects vintage textiles and has sold to multiple musea around the world so I had high expectations for this one. He showed us pieces from all over India, Kerala to Gujarat, different types of dying and different types of embroidery. When he brought out the jackets I couldn't help myself and bought a gorgeous hand embroidered vintage piece. It was once a jacket from young boy, embroidered by his sister and it will soon decorate a wall after I get it framed.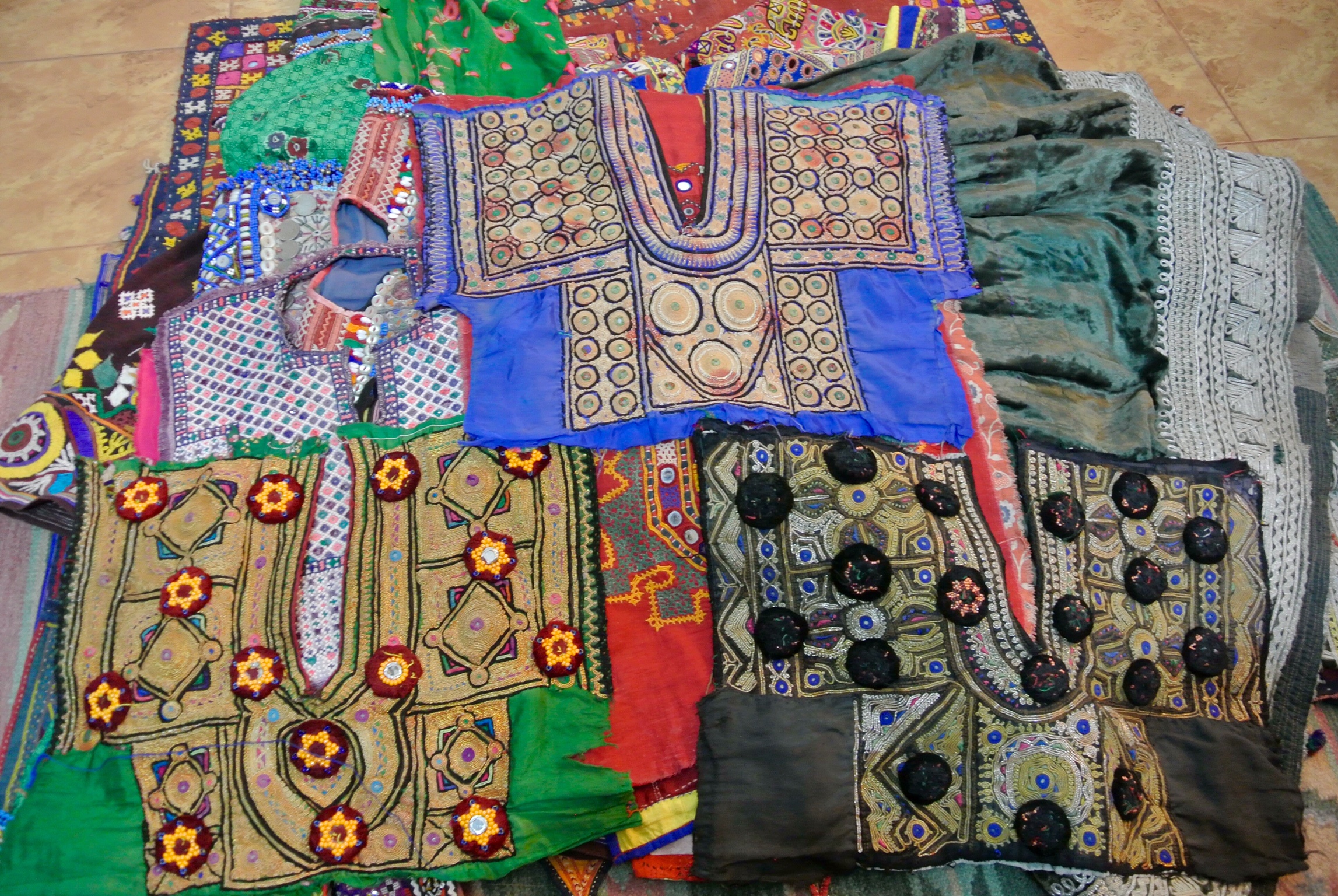 We spent the following days in Ahmedabad, the best of the handicrafts were to be found in Bhuj so we simply enjoyed this city and its crisp weather. The architecture in and around the city was breathtaking and I really loved their use of color. They sort of match the color scheme of the new spring collection coming up so this got me in the summer mood a little early on.
Love,
HN.
(The guide book that really helped me out on this trip is "Love Mumbai" by Fiona Caulfield. We now practically own the entire series.)