Mumbai is a city of discoveries. They just seem to keep popping up when you least expect it. I've been spending a lot of time in the factory that manufactures our jackets and thus spending a lot of time in either a car or a rickshaw. Traffic is so hectic and the roads are so bumpy that I just can't seem to read in the car without getting terribly nauseous. The only solution to pass time is to stare outside on those hour long drives. It's a good thing there is simply so much to see and so much to discover on the never ending streets of Mumbai.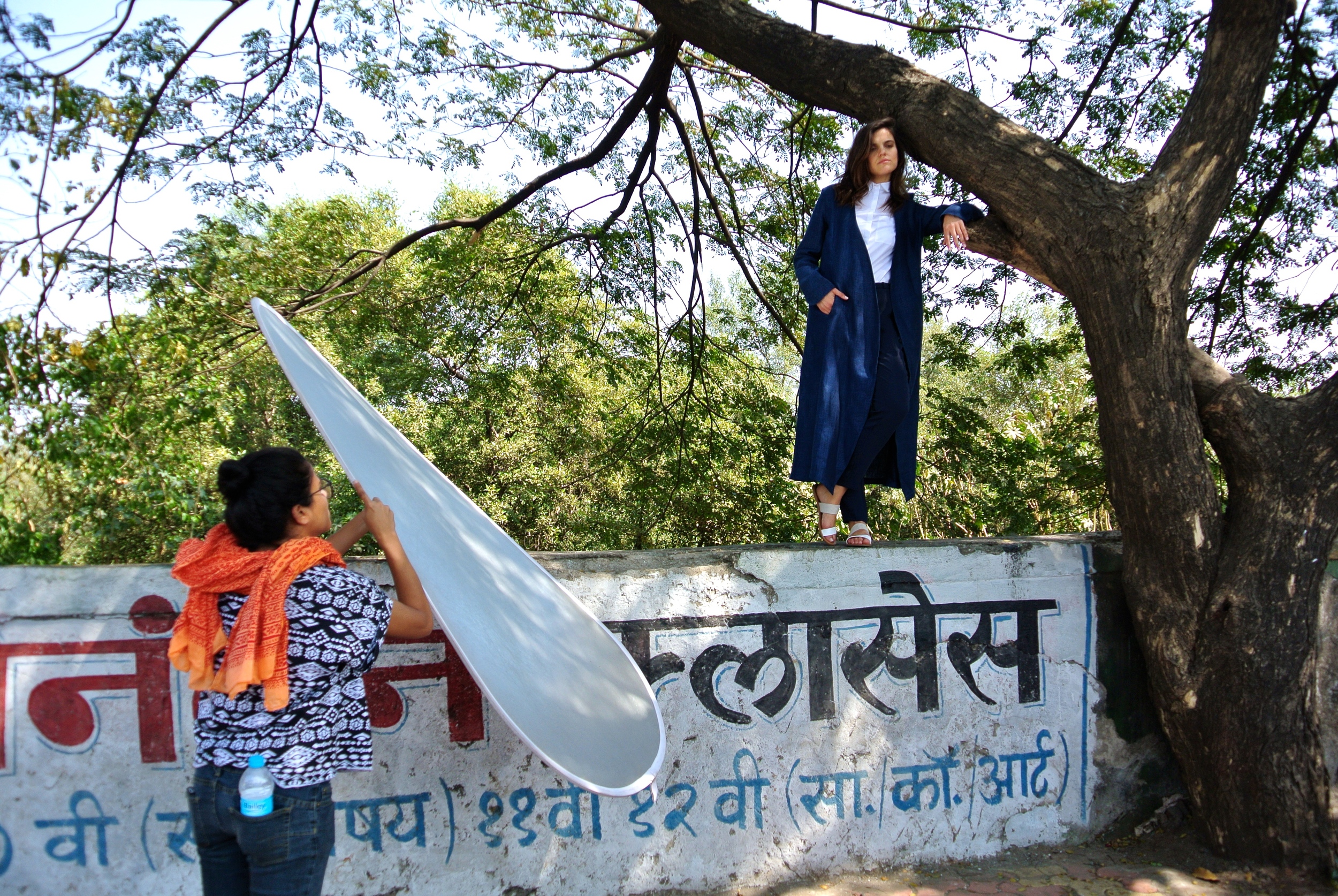 Lately I've been intrigued to all sorts of walls that I kept coming across on these drives. Walls that are covered in paint, in graffiti, in teared off posters, in flowers etc. Walls that keep buildings straight, walls that surround the highway, walls as a work of art... Some of these walls seem to blend perfectly, you might pass by them by unnoticed but when given a second glance you notice that they elevate the surroundings and add a dash of color and creativity to sometimes tedious surroundings. I know it's a lot of talk about some silly bricks and cement but in a city where everything else seems to pass you by they are a given. It seemed only fit to create our Spring Summer lookbook around these fascinating walls !
The Spring collection will hit our webshop in April so the images can be admired on our website soon.
Love,
HN.